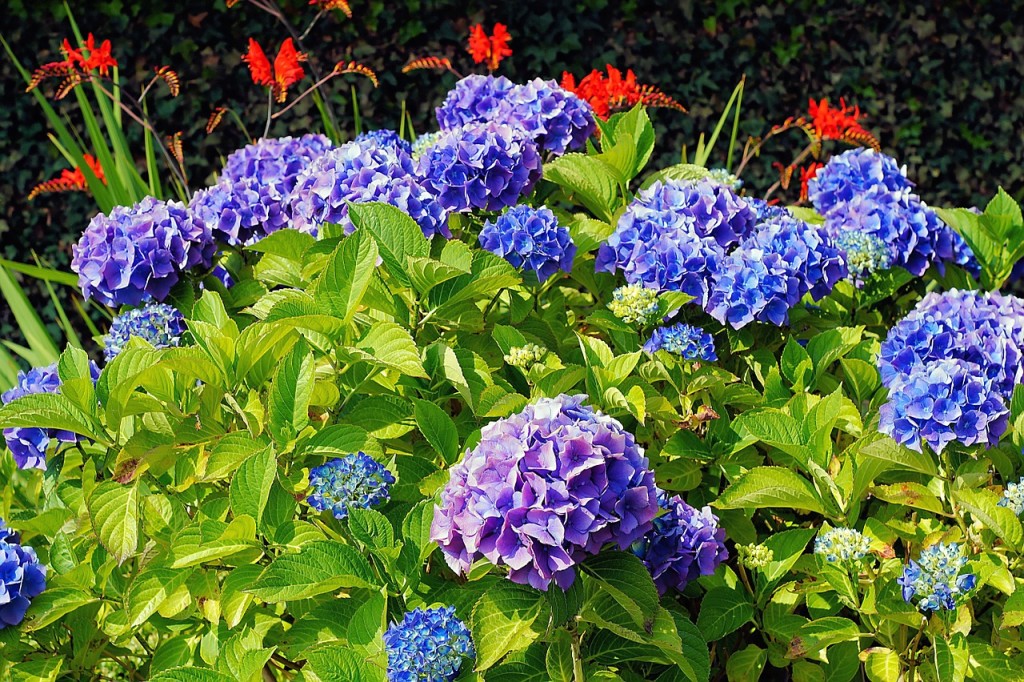 The timing of pruning for hydrangeas depends on which type of hydrangea you'd like to prune.
Hydrangeas that bloom on old wood should be pruned in summer before they set buds for the following year. Some people say that you can prune these hydrangeas as late as mid-August without affecting next year's bloom, but it's best to prune no later than the end of July just to be on the safe side.
In contrast, hydrangeas that bloom on new wood can be pruned any time except summer (panicled and PeeGee hydrangeas) or spring ('Annabelle' hydrangeas). This is when they're getting ready to bloom and you don't want to cut off the new flowers!
Here is a list of the best times to prune each of the major types of hydrangeas.
| | |
| --- | --- |
| Type of Hydrangea | When to Prune |
| Mophead Hydrangeas (H. macrophylla) | June/July (after blooming) |
| Lacecap Hydrangeas | June/July (after blooming) |
| Oakleaf Hydrangeas (H. quercifolia) | Spring or June/July (after blooming) |
| PeeGee Hydrangeas (H. paniculata 'Grandiflora') | Fall, Winter, or Spring |
| Limelight Hydrangeas (H. paniculata 'Limelight') | Fall, Winter, or Spring |
| Climbing Hydrangeas (H. anomala subsp. petiolaris) | Summer (after blooming) |
| Panicled Hydrangeas (H. paniculata) | Fall, Winter, or Spring |
| 'Annabelle' Hydrangeas (H. arborescens 'Annabelle') | Summer, Fall, or Winter |
| Everblooming Hydrangeas (e.g., Endless Summer) | Any time, but Fall is best |